A TRIBUTE TO
THE KING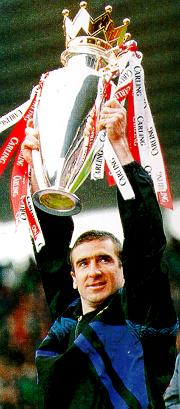 E is for Enigmatic
R is for Regal
I is for Inspiration
C is for Charismatic
C is for Classy
A is for Aristocratic
N is for Nonpareil
T is for Tantalising
O is for Omnipotent
N is for Nerveless
A is for Awesome
FACT FILES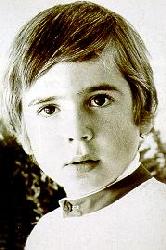 Born : 24 May 1966, Caillols

Height : 6' 0" Weight : 14st 3lb

Sign for United : 27 November 1992

Transfer fee : 1 million UK Pound

United League debut : 6 December 1992, Manchester City (h)

Previous clubs : Auxerre, Martigues, Olympique Marseilles, Bordeaux, Montpellier, Nimes, Leeds United.

1996/97 : 49 apps, 14 goals

United record : 180(1) apps, 80 goals

International record : 43 apps, 19 goals

Team : France Debut : 12 August 1987, West Germany





ENGLISH HONOURS




1992 League Championship (Leeds United), Charity Shield

1993 Premiership title, Charity Shield

1994 Premiership title, FA Cup, Charity Shield

1996 Premiership title, FA Cup, Charity Shield

1997 Premiership title
1994 PFA Player of the Year
1996 PWA Footballer of the Year
THE KING IN ACTION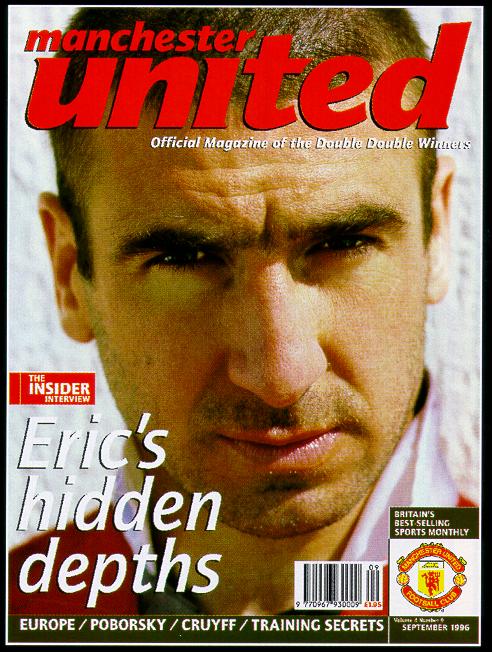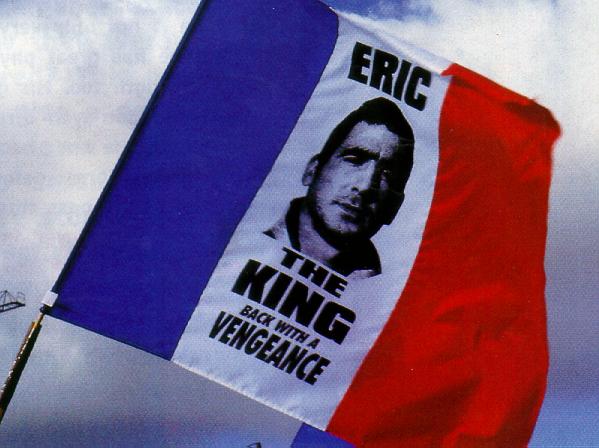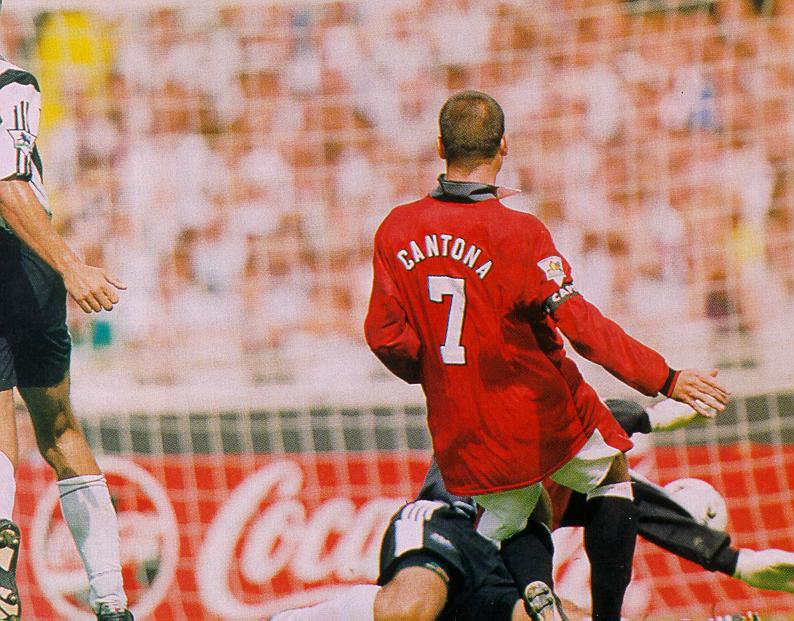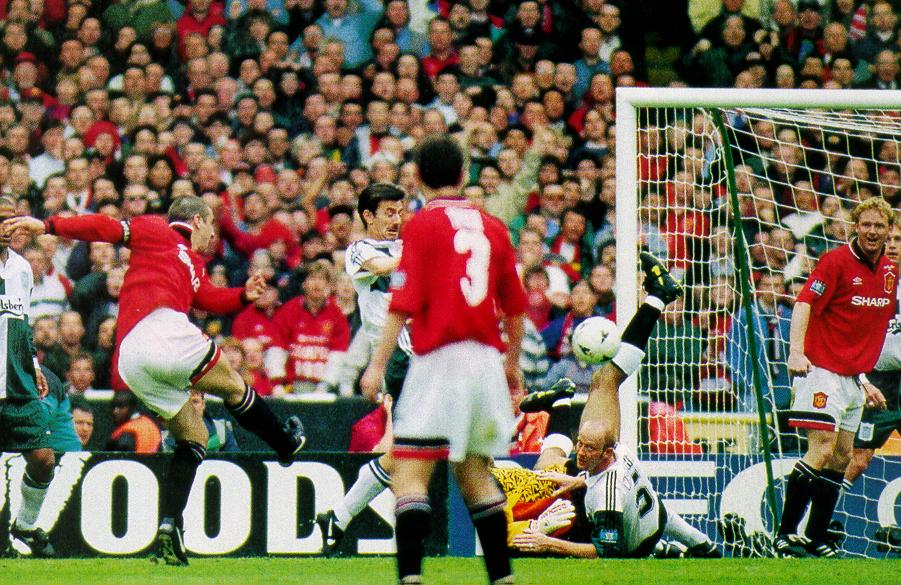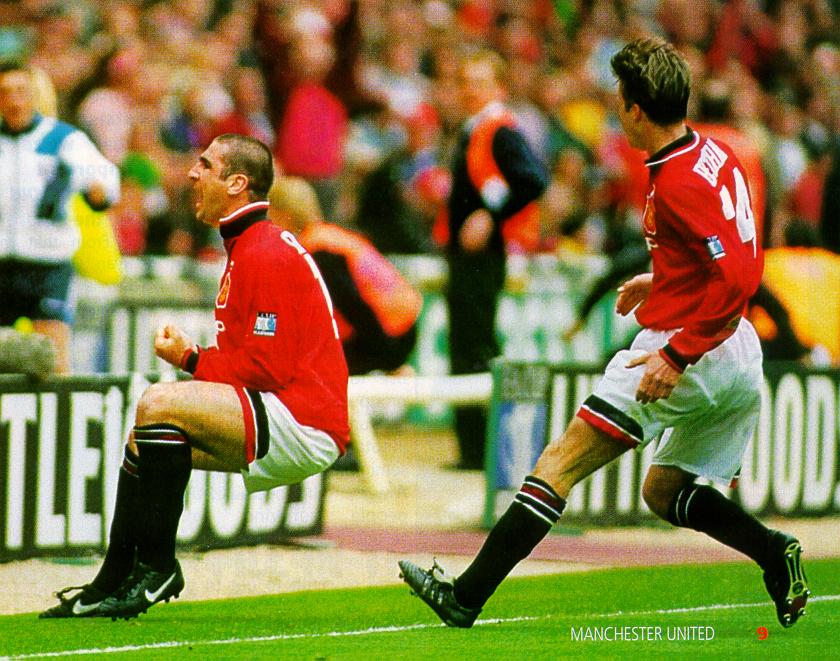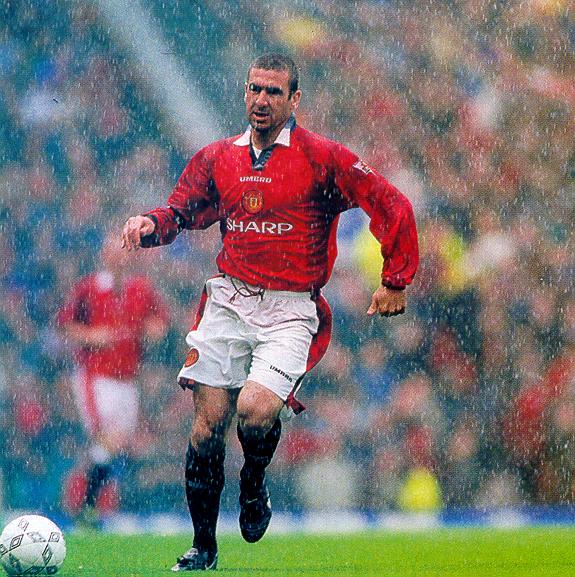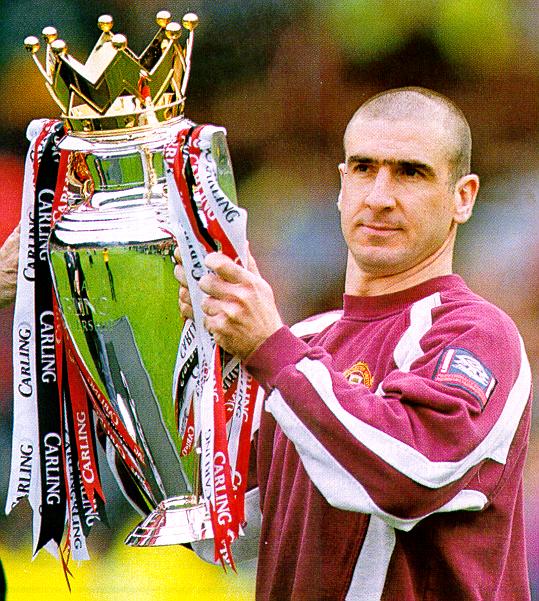 THE KING IN PERSON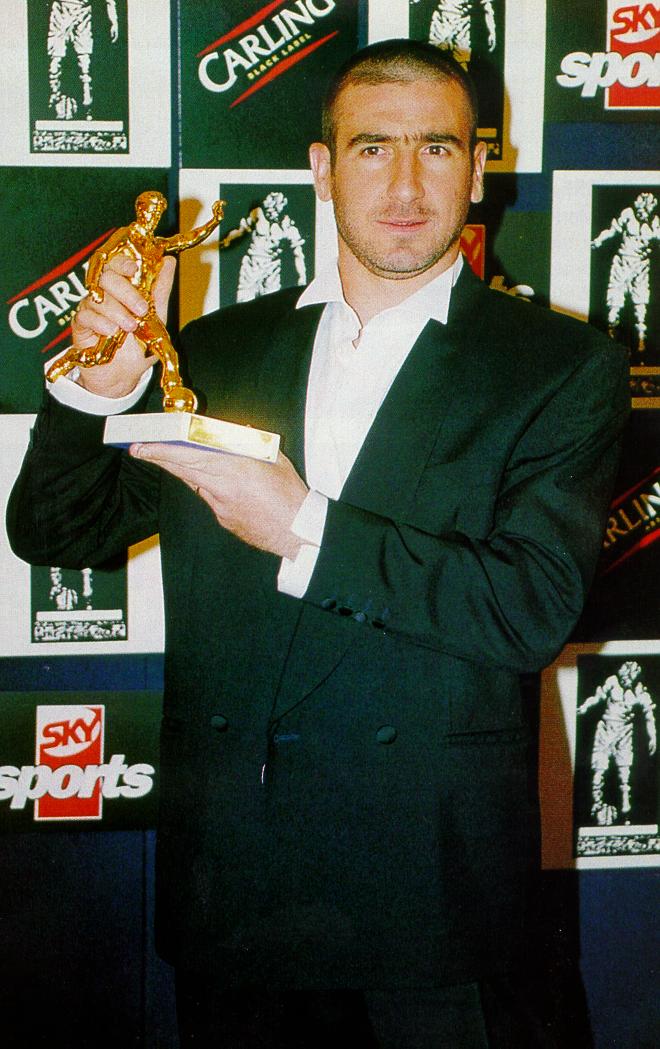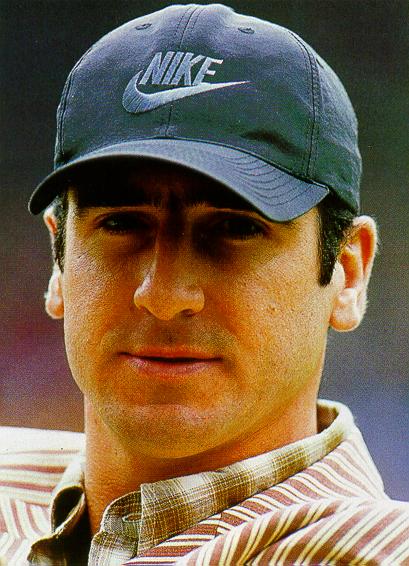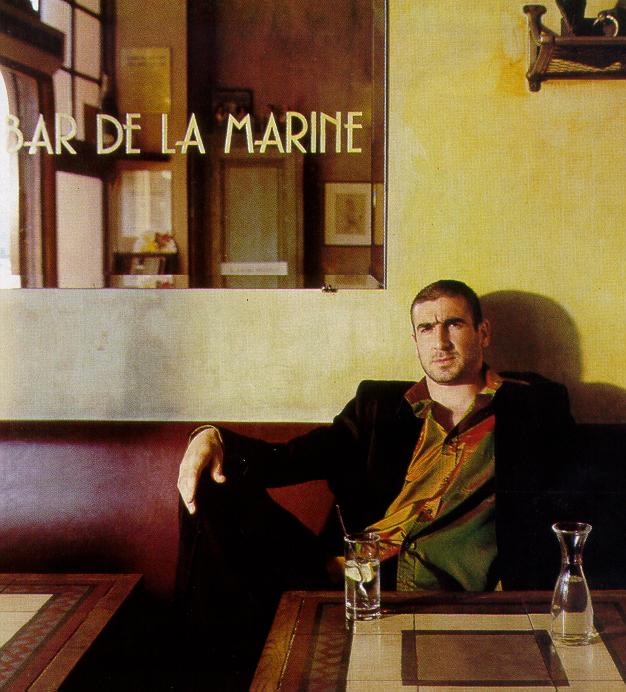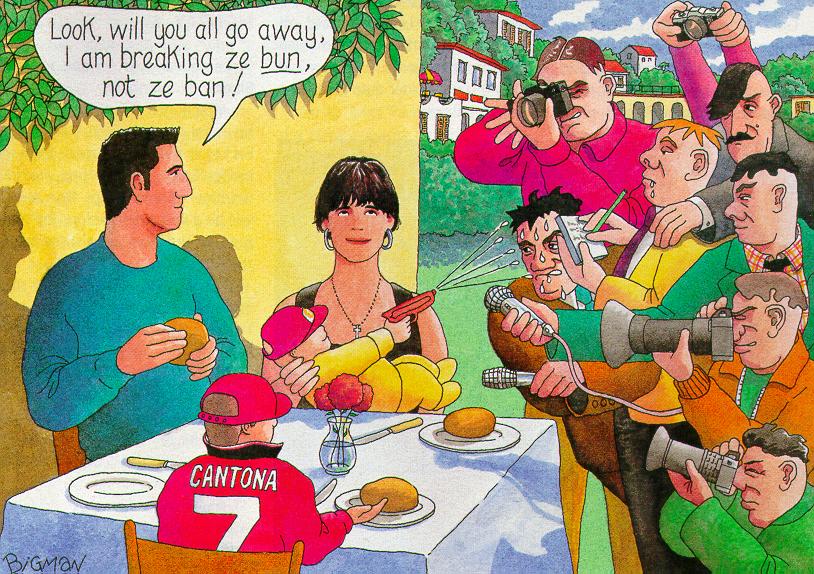 IN HIS OWN WORDS
"Im very proud to play for Manchester United.
I feel I'm living something I won't find anywhere else."
"If I had wanted to draw attention to myself
I would have become a single tennis player. Or found a
nice little girl to play mixed double with".
"I try to provide entertainment on field
to help to distract people from their worries, even fo
90 minutes. If only society could do that for eternity."
"I am in the heart of the supporters, the player,
and manager Alex Ferguson."
"Even since I was a boy I dreamed of things
like this, to be able to play football and try to win major tournaments."
"I hope I have come to my spiritual home."
"I love the fact that the fans seem to love me."
"As long as I am happy I will stay here."
IN OTHERS WORDS
"The best there ever was and the best there ever will be.
Thank you Eric, for making our dreams come true."
Darel Payne, Ashford
"The days of perfection, culture and art must be wiped, clean,
killed, cut dead; the mounth and years of grace and agility must be forgotten-
Buried in Red....
Susan William, Denbighshire
"Even as Liverpool fan, I have to say thr seagulls will miss
the picking from the trawler."
Malandra Burrows
"It's breaking my heart, He's one of the world's greatest
players and he'll be a tremendous loss."
Ulrika Jonsson,Sun
"I can't believe this will be once and for all.
Eric is a bit tired after six massive season in which he has put in huge
mental and phtsical efforts. He need a holiday...But he has what it takes to
carry on playing. If he doese carry on playing, it will be back in England."
Bernard Ferrer, Eric Cantona's brother-in-law
MY WORDS
" ERIC CANTONA IS STILL THE KING AND I,
FOR ONE, CANNOT WAIT TO SEE HIM PERFORMING IN A RED SHIRT ONCE AGAIN,
THE SHIRT OF MANCHESTER UNITED
©Copyright Marzuki Mohd Hashim 1998®™
26hb Jun 1998